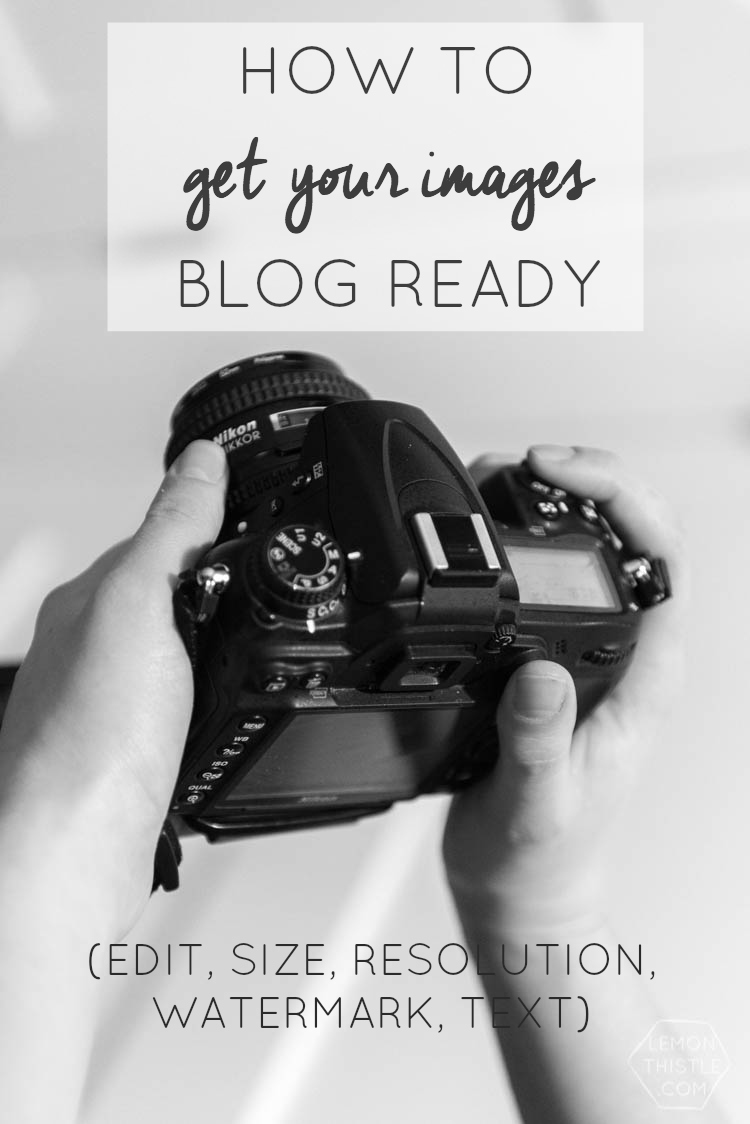 Alright friends, I have something a bit different for you today. If you're not a blogger or someone who publishes photos- this one might not be for you. But if you come back Monday, I have a freebie for you! And then on Wednesday I've got a craft. So there's good stuff coming for non-bloggers, I promise! But for you bloggers and other web publishers… today I'm sharing how I get my photos web ready. From the camera to the blog- this is what I do to process, watermark, and size my photos. It took me a little while to nail down the best process for me, but now I can process photos in a hurry and get them lookin' good AND have them watermarked, at web size and resolution in no time at all. The best way I found to show you guys is by making a video- so I hope it's super clear!
I'm taking an online class right now (actually, I'm taking four because I'm a super-nerd) called 'Grow Your Blog Traffic with Social Media' (or GYB as the cool kids call it)… it's the reason I finally got Facebook- are you following me yet? #shamelessplug And Regina (the wicked awesome writer of the e-kit) challenged us to share some of our process with our readers. You can see the rest here. If you know me at all, you know I can't turn down a good challenge. If you read here regularly, when I announced my Reader Survey results, I promised that I'd start sharing some behind the scenes blogging tidbits because over half of my readers blog or would like to start a blog. So consider this the first!
The one thing that I feel like I really have a handle on for this whole blogging thing is processing my photos. It's also something I haven't seen a similar tutorial for. So there are a million ways to process your photos to get them web ready, but this is what I find works best for me.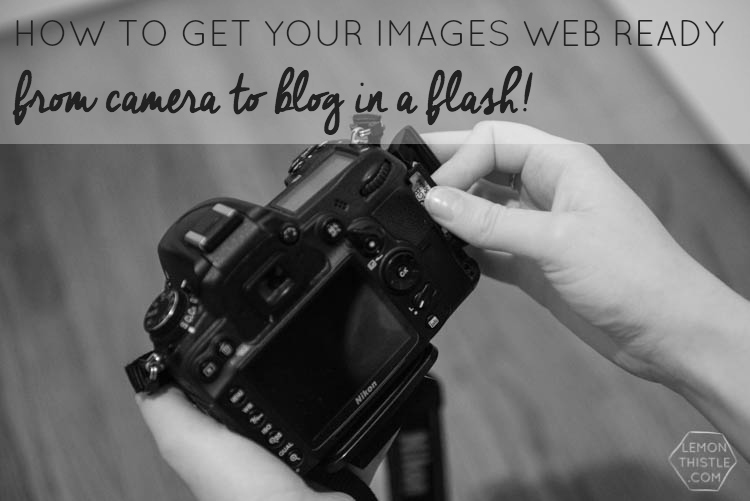 This tutorial is using Lightroom- which I can't recommend enough (it will save you so much time- and improve your images!). Before I started this blog (and still occasionally) I took on photography clients. I've done a couple weddings, LOTS of newborns, families, engagements, grads etc. When I was photographing, Lightroom was my one big investment (other than my camera) but now- it comes in the Photography Bundle with Adobe Creative Cloud. What that means is that it's a subscription service. It's $10 a month and it includes Photoshop and Lightroom. I'm slowly getting better at Photoshop, but Lightroom is my jam. If you are already paying to subscribe to Photoshop- humour me and try Lightroom? My bold claim for this little tutorial is: If you are processing all your photos in Photoshop- you're wasting a ton of time. Not to insult you- but Lightroom is made to bulk process. It doesn't have all the same capabilities as Photoshop (not even close) but what it does do is make great images really, really quick. And you can use it to size, watermark, and prepare your images for the web.
Okay… enough of me jabbering. Here's my video tutorial! You can skip around if you're familiar with Lightroom, but it walks you through plugging your memory card into the computer to having completely web ready images. [Read more…]