March sped by this year, we are officially in spring up here (I'm sorry to those of you who still have snow!), so I was inspired to make the April tech wallpaper a bit sunny- it's what I've been dreaming of. This photo is from a camping trip we took a few years back. We found this fabulous field full of daisies- I would love to go back, but it's quite a drive with babies!
The quote for this month is really good year round- 'Life is Now'. It's such a timely reminder when we can get so wrapped up in what we're doing that we forget to really reflect and ENJOY what the heck we're so busy with! I've read a lot lately about stopping the glorification of busy (don't you love that?) and with things picking up around here, there's more work for me, but no more hours in the day. I'm finding I need to remind myself to get outside, get moving, and just enjoy!
Oh, before the download- I thought this would be a good post to mention that I was over at Wren Bird Arts doing an interview about self care. What? I know, it's totally different for me- but I loved the questions she was asking about time management, and balancing work and life. If you'd like to know a bit more about me and what I do (other than craft for you all), hop over and take a read!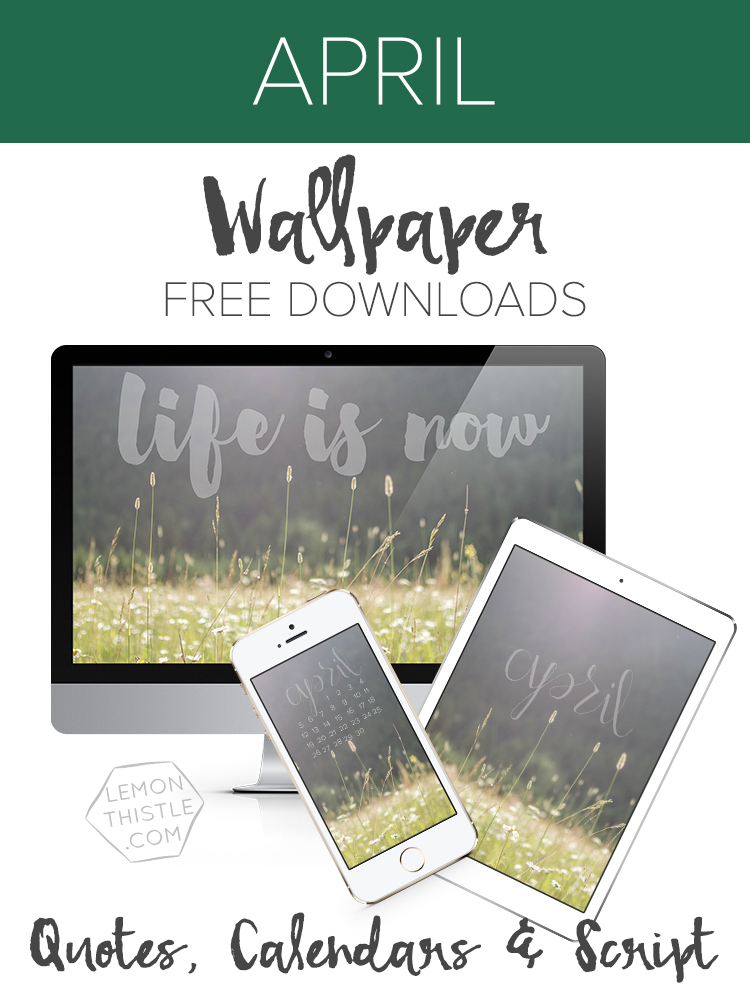 Alright- enough small talk- here's the goods! Just click the linked words to download the background/wallpaper of your choosing. [Read more…]